Data Collection &
Data Solution
Centralise flight schedule data and monitor your activity to optimise the use of your resources
Data Collection : An international standard defined by IATA
The collection of flight schedule data is a standard defined by IATA in the Worldwide Airport Slot Guidelines. Also referred to as « Level 1 », this status can be decided by the airport managing body at any time through the appointment of a dedicated collection agent.
This level is intended for airports where the airport infrastructure capacity is generally sufficient to meet the demands of airport users at all times. This status allows for the centralised and automated collection of airline flight schedule data following the IATA calendar of coordination activities.
Cohor offers to collect flight intentions from the airlines operating at the airport and sets up an automated transfer flow to feed the airport database.
With more than 20 years of experience in the field of flight schedule data management in France and internationally, we observe an excellent participation of airlines in the data collection program (+95%).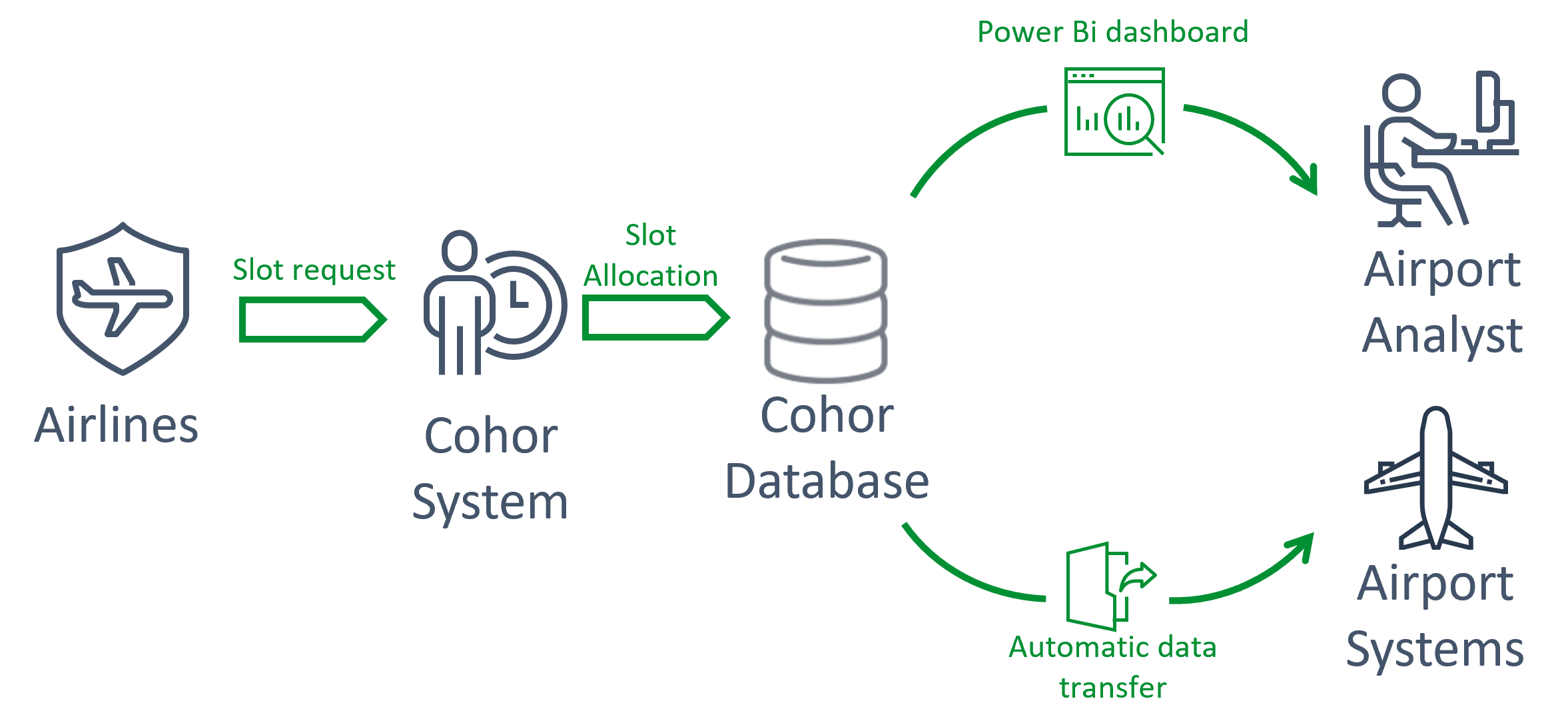 DATA Environement : Track your airport's activity with our advanced Bi reports
We offer annual subscriptions to access our dedicated data reporting environment.
Our dynamic Power Bi reports will give meaning to the data and provide valuable insights to optimise the use of your resources and monitor your activity.
In addition to generic reports, we offer to develop taylor-made reports to meet your specific needs.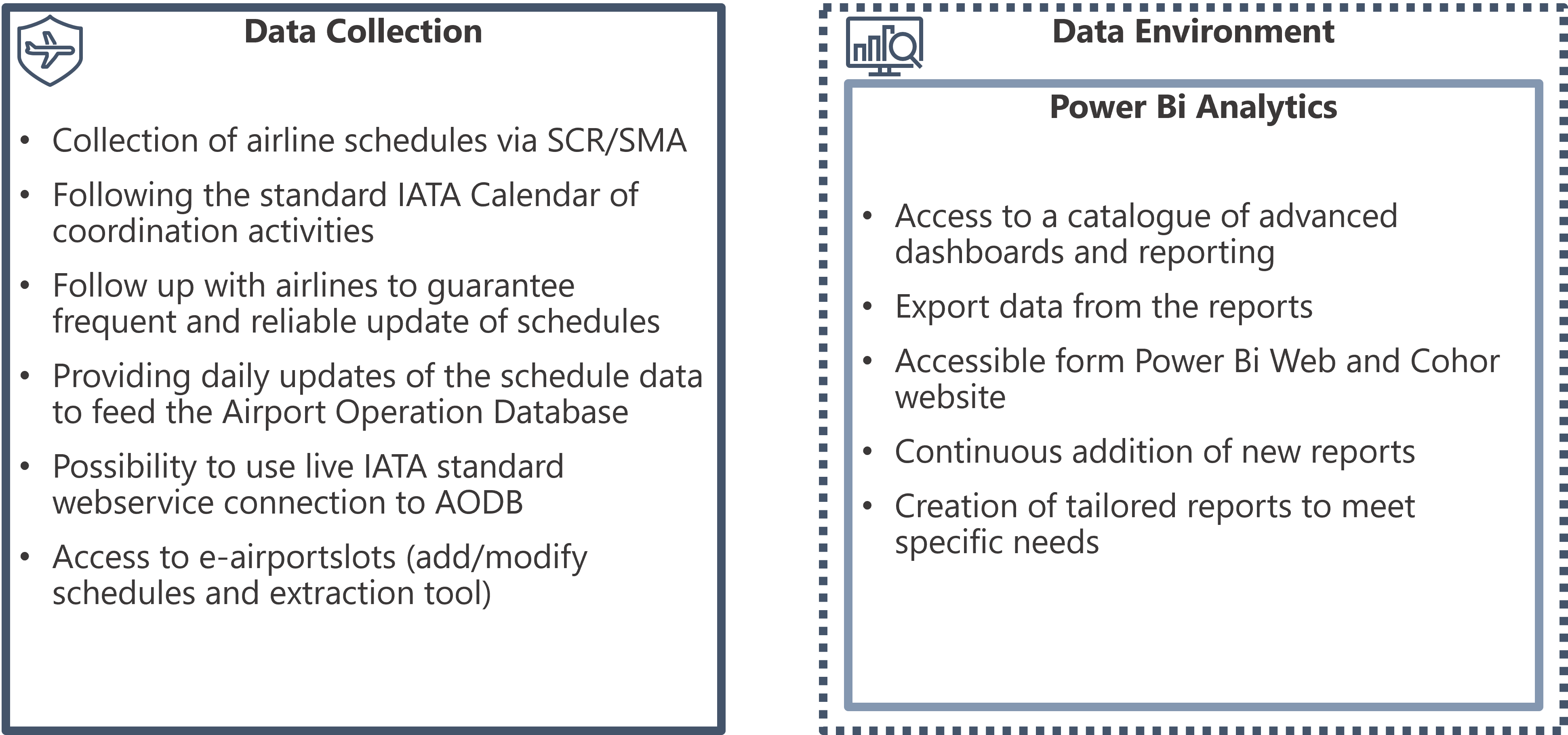 Contact us to get more information and discover how we can provide valuable Data to your company
We respect your privacy 100%, so the information that you provide will remain strictly confidential. Nevertheless, a copy of your message might be stored in our records as a database entry for archival purposes.